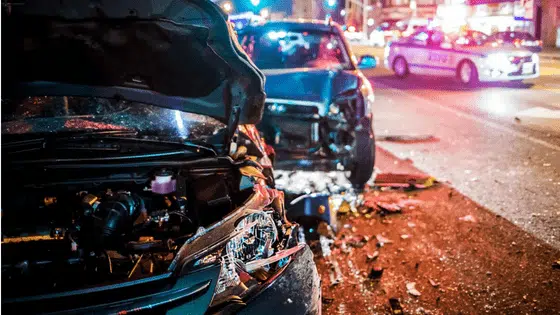 Mistakes You Can Make After an Accident
It's only natural to feel shaken after being in an auto accident. You may not be thinking clearly or may be injured and unable to follow the recommended procedure following an accident. Unfortunately, failing to follow an auto accident checklist correctly can result in losses should you decide to hire a personal injury lawyer to defend you.
To help you avoid them, here are some of the mistakes you can make after an accident.
1. Failing to Report The Accident
Injuries from auto accidents don't always manifest themselves immediately. You may be in an accident and feel fine, only to wake up the next day, week, or even month in severe pain. No matter what kind of accident you're in and how serious it may or may not seem, be sure to report it. Without a report, it is harder to get insurance companies to take your claim seriously and it won't look very good should your case go to court.
The Wrong Photos
It's always a good idea to take photos of the scene following an auto accident. While that is good, most people take the wrong kind of photos to really be helpful in an auto accident case. When you take photos, you want to make sure you're getting photos of the whole scene. Get wide angles from various distances. Move around and get different angles. Close-up photos are helpful too. Photos will be more helpful to you if you can get the full scene in the shot, especially if it had anything to do with the accident. Get photos of the scene from the direction each car was traveling. And be sure to get photos of the other driver's license plate, insurance card, registration, and any damage to either vehicle.
Seek Medical Attention Immediately
As previously mentioned, sometimes accidents may not seem like that big of a deal until you find yourself in pain later. If you've been involved in an accident and think you may be hurt, don't be afraid to get medical attention immediately. Not only should you do this for your own well being, but if you wait insurance companies may use that against you. If you decide to hire a car accident law firm, waiting to get medical attention may hurt your case. The longer you wait, the better argument a defendant will have that your injuries just weren't that serious.
Failing To Hire An Accident Attorney
If you've been in and injured in an accident, it's important to hire an accident attorney who can represent you and help you get back on your feet.
If you're in the Taylorsville area and are looking for a personal injury lawyer, contact Cockayne Law firm at (801)896-9306. The accident lawyers at Cockayne Law make it their mission to proudly fight for Utah's injury victims.
https://cockaynelaw.com/wp-content/uploads/2018/07/Mistakes-You-Can-Make-After-an-Accident-1.png
315
560
Chris Cockayne
https://cockaynelaw.com/wp-content/uploads/2022/11/cockayne-law-firm-logo-300x118.png
Chris Cockayne
2018-07-17 03:34:13
2022-12-22 10:55:56
Mistakes You Can Make After an Accident