Cockayne Law Firm
Personal Injury Attorney
Chris Cockayne is an experience attorney in handling all types of personal injury and motor vehicle accident cases. Many of our clients are referred to us by other attorneys or former clients. They are sent to us because clients and other lawyers know that we deliver on skill, advocacy and service.
Being injured in an accident is tough enough without having to deal with pesky insurance adjusters and other interested parties who may not be the most honest or fair. At Cockayne Law, we understand the complex issues and pressures our clients face. It's our job to alleviate those pressures, and allow our clients to focus on recovering from their injuries. With Cockayne Law as your advocate, you'll have a friend in your corner who will fight for what's right and fair. While life may not seem so great following an accident or injury, the future is bright with Cockayne Law.
How It Started
Personal injury has long been Chris Cockayne's passion. Chris set his sights on becoming a personal injury and accident attorney even before starting law school in 2005.
His mentor, a personal injury attorney from the city where he grew up in Arizona, began grooming him as an undergraduate. After finishing law school, Chris worked at a large, prestigious law firm in Northern California, where he learned the basics of litigation and legal stratagem. After returning home to Utah, Chris worked with a small local firm, where he honed his skills in personal injury and auto-accident claims.
Chris eventually decided it was time to make his dream a reality by starting his own personal injury law firm. At Cockayne Law, Chris proudly fights for Utah injury and accident victims.
Chris Cockayne
Attorney
Cockayne Law
Zeshan Isaacs
Office Manager / Paralegal
Cockayne Law
Karina Zevallos
Paralegal
Karina, from Lima, Peru, is Head Paralegal Assistant at Cockayne Law. She enjoys meeting new clients and helping Cockayne Law's existing clients wade through the journey of their personal-injury case. When not at work, she enjoys traveling, cooking, shopping, reading, exercising, and spending time with her family and five children.
Cockayne Law
Nancy Behunin
Paralegal
Nancy, a licensed paralegal and MBA, processes and negotiates auto-accident and personal-injury claims from start to finish. She is, also, a part owner of the successful and well known Food Truck Junkees. As a former bodily injury adjuster, Nancy understands the process of auto-accident claims. She uses that knowledge to achieve maximum compensation for Cockayne Law clients. When she's not at work (negotiating claims or dolling out street food), she enjoys traveling, family-ing, or feeding her addiction to iced caramel macchiatos.
Cockayne Law
Martha Samaniego
Paralegal
Martha, of Sonora, Mexico, is a paralegal assistant at Cockayne Law. In training to become a paralegal, Martha files client documents and correspondence, maintains client communications, and coordinates with medical providers and billing agencies. She enjoys personally communicating with clients and guiding them through the legal process. When she's not at work, Martha enjoys cooking, entertaining family and friends, and traveling to warm destinations.
Cockayne Law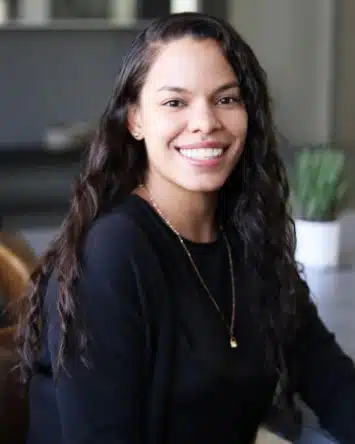 Fabiana Sotillo
Paralegal
Cockayne Law
Jazmine Bento
Receptionist
Cockayne Law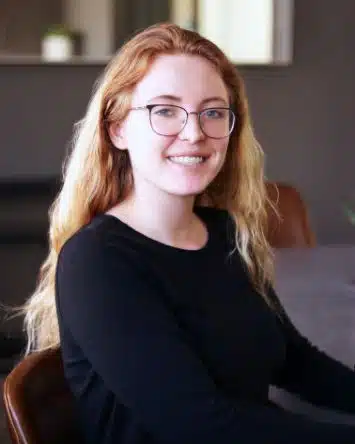 Bailey Connell
Paralegal
Cockayne Law
Cockayne Law specializes in auto accident representation. We can represent you in court or to insurance companies to help bolster your claim and push through any issues.
Cockayne Law has years of experience handling personal injury cases, and we're well-versed in motorcycle accidents and injuries. With knowledge of insurance companies and everything it takes to successfully complete an insurance claim, we can make the process faster and more lucrative for you.
At Cockayne Law we have experience with personal injury crimes, especially dog bites. We understand the unpredictable and personal nature of a dog bite injury, and we can take care of all the sensitive and complicated details.
At Cockayne Law we are ready and experienced. We can fight for your rights and insurance compensation. We can strategically and politely deal with the facility and various insurance companies to ensure that you get a satisfactory claim.
After a cycling accident, the consequences are immense. You're dealing with injuries, insurance, medical treatment, replacing your bike and other gear, missing work and other obligations. It's an uphill battle to get the compensation you deserve, and you have little time or energy to do that. But Cockayne Law will do it for you.
If you've been involved in a pedestrian accident, you are not alone. Regardless of the conditions, the personal injury attorneys at Cockayne Law stand ready to defend and support you. Pedestrian cases often come down to right-of- way, distracted driving, or other issues leaving the driver of the vehicle at fault.
Cockayne Law offers free consultations and welcomes all matters for a free review. If you've been injured in an accident, whether by yourself or as a passenger or driver, feel free to contact our office and schedule an appointment with attorney Chris Cockayne. He'll visit with you personally and review your case, at no cost to you. We look forward to hearing from you.