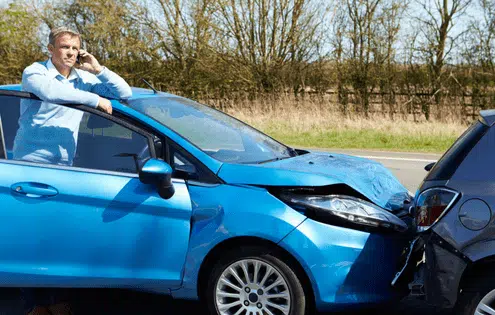 5 Common Car Accident Myths
When it comes to car accidents, there are many commonly believed "facts" about what should happen after the wreck. The only problem is, these beliefs are usually myths. Here are five common car accident myths, and what you really need to do after you've been in an accident.
Myth #1: The Police Will Decide Who is At Fault
When you've been in a significant accident, the police will likely show up. While you may think that they will determine who is at fault, but the truth is they are there to write up an accident report. The report may be useful later if you decide to go to court, but liability will be determined by a judge or insurance companies. While an accident report is helpful, make sure you take as many notes of your own as you can as well as plenty of photos and maybe even video.
Myth #2: You and the Other Driver Can Work It Out
After you've been in an accident you may be tempted to admit fault. You may do so willingly or unintentionally while you try to work accident details with the other driver. Don't admit fault! If it's a minor accident, exchange insurance information (without admitting fault). And if it's a larger accident, you may want to hire an accident attorney (while still refraining from admitting fault!).
Myth #3: Work with your insurance to handle the claim
You will have to work with an adjuster from your insurance company to get the damages settled after your auto insurance, but that doesn't mean everything will be covered or that the company has your best interest in mind. Thoroughly review offers your insurance company makes (which may be easier to do in a simple fender bender). And be careful when talking with the other driver's insurance!
Myth #4: You Can't Sue for Injuries Later
If you're in an accident and suffer from whiplash, it could be weeks before your symptoms manifest. So, when it comes to suing for injuries after the fact, you can do so as long as it's within your state's statute of limitations. In serious car accidents, it's wise to seek medical attention even if you don't have any obvious symptoms immediately following the collision.
Myth #5: Hiring an Accident Attorney Isn't Worth It
You may be able to get away with handling your own paperwork and damages with a minor fender bender. But in accidents anything more serious than that, it is worth hiring an accident attorney. Your attorney will represent and fight for you – whether that's for fault, damage to your vehicle, injuries, or anything else necessary to get you back on track after a car accident. If you've been in an auto accident, it is well worth it to hire an attorney from Cockayne Law. With a free consultation, you have nothing to lose and everything to gain. Cockayne Law will be your advocate to ensure everything is settled fairly. Avoid this fifth myth and contact them today!

https://cockaynelaw.com/wp-content/uploads/2017/04/Car-Accident-Myths-495x315-min.png
315
495
Chris Cockayne
https://cockaynelaw.com/wp-content/uploads/2022/11/cockayne-law-firm-logo-300x118.png
Chris Cockayne
2017-04-04 01:34:22
2022-12-22 10:56:27
5 Common Car Accident Myths